NEW AT THIS?
We're here to help. Our experienced professionals will help guide you through the process. To get started, visit our HOME PURCHASE section where you can find some useful information and resources.
REFINANCING
Luckily, there are plenty of options available to help you save. Work with one of our experienced loan professionals to determine the best REFINANCE opportunity for you.

Our Purpose
Building relationships that deliver happiness and fulfill the American Dream. We are on a mission to have the most principled, professional people who are passionate about personal service and delivering the best possible outcome for the customer. Learn More

Connect With Us
With offices located throughout the country, our team of mortgage professionals is ready to lead you through your options to find the best fit for you. Find Our Team

Ready, Set, Loan!
When it comes to buying a home, you know the right one when you see it. Use our simple online application tool to get started today. Apply Now
Message from CEO
Dear Customer,
Republic State Mortgage is dedicated to our customers, employees, communities and partners, and our primary objective is to keep everyone safe and healthy as we meet the challenges of the coronavirus pandemic. As such we have enacted policies which will keep our team safe and healthy at home, while serving your home financing needs.
We know purchasing a home is one of the most exciting events in your life, though the process of getting approved and closed can be a little daunting even without the volatility in our economy and disruption to everyday life that we are all currently experiencing. We want to assure you that your Republic State Mortgage team is open for business and dedicated to helping you throughout the homebuying or refinance process.
Under the best of circumstances, and even more so as we navigate these unusual times, there are many moving parts in the loan process that could cause potential delays. For example, your sellers may experience extended turn-times with their current lenders; moving companies may be experiencing scheduling conflicts; title companies or attorney's offices may be dealing with their own challenges with staffing and scheduling; and response times to obtain verification of your information in order to obtain approval may be hindered. These are just a few of the potential delays; however, please know that we will do everything possible to communicate with you and keep you informed each and every step of the way. Likewise, please keep us informed of any changes in your employment and/or financial situation as soon as possible.
Thank you for your patience and for entrusting your home purchase or refinance to Republic State Mortgage! And should you have any questions or concerns, please do not hesitate to reach out to us at any time.
Kind regards,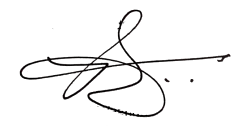 Robert Wagnon
CEO
Republic State Mortgage Co.