NEW AT THIS?
We're here to help. Our experienced professionals will help guide you through the process. To get started, visit our HOME PURCHASE section where you can find some useful information and resources.
REFINANCING
Luckily, there are plenty of options available to help you save. Work with one of our experienced loan professionals to determine the best REFINANCE opportunity for you.

Our Purpose
Building relationships that deliver happiness and fulfill the American Dream. We are on a mission to have the most principled, professional people who are passionate about personal service and delivering the best possible outcome for the customer. Learn More

Connect With Us
With offices located throughout the country, our team of mortgage professionals is ready to lead you through your options to find the best fit for you. Find Our Team

Ready, Set, Loan!
When it comes to buying a home, you know the right one when you see it. Use our simple online application tool to get started today. Apply Now
Republic State Mortgage is proud to announce we've been named a 2018 Top Workplace! We're thrilled to have been included on the list, and thankful to our employees, who made this happen. More info is available at www.topworkplaces.com.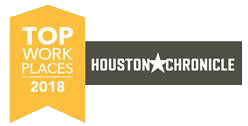 "Incredibly honored to have National Mortgage News recognize Republic State Mortgage Co. as one of the #BestMortgageCompanies2019. It's the skill and dedication of our folks that make us one of the best in the country. Well done, Republic!" Paulina McGrath - President.