Executive Team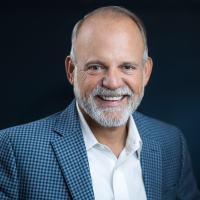 Robert Wagnon – CEO
Robert Wagnon is the founder and Chief Executive Officer of Republic State Mortgage Company. Through Robert's unique philosophy of employee growth and satisfaction, the company has steadily grown since its inception in 1994 from one office in Houston, Texas with 1 employee to in excess of 25 offices with over 200 employees. In 2018, 2019, and 2020 Republic State Mortgage was named a top workplace by the Houston Chronicle and named a best mortgage company to work for by the National Mortgage News in 2019, 2020, and 2021. In 2021, Fortune named Republic a best workplace in the financial services and insurance sector.

Robert serves or has served on the board of directors or the advisory board of the following institutions: Sul Ross University Foundation, Texas Mortgage Bankers Association; Houston Mortgage Bankers Association; Entrepreneurs Organization (EO); World Entrepreneurs Organization (WEO); Main Street Theater; Sterling Bank; and the St. Philips Episcopal Church of Uvalde. For 10 years, Robert served as Cub Master, Assistant Scout Master and Scout Master for Pack 695 and Troop 354 in the Sam Houston Area Council of Boy Scouts of America.

A seventh-generation Texan, Robert resides in Houston, Texas with his wife, Ellen Weingarten Wagnon. Robert enjoys traveling and adventures with Ellen and their three sons, Reagor, Joseph and Bennett. Robert is an avid and passionate outdoorsman and pilot. He shoots skeet, trap and sporting clays weekly. In addition to fishing when and wherever possible, Robert loves to bird hunt at his ranch in Uvalde, Texas. Prior to his current professional career, Robert made his living in the outdoors by backpacking on fire watch through most of southern Alaska, the Yukon Territory and northern British Columbia for the U.S. Forestry Service and private forestry interests and also fished commercially for the better part of a year off Kodiak Island, Alaska. Robert spent two years in the Merchant Marine and was a Merchant Marine Staff Officer, serving as purser on the S.S. Independence out of Honolulu, Hawaii.
---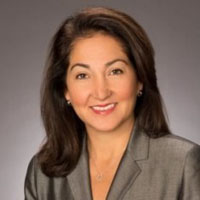 Paulina McGrath – President and CFO
Paulina McGrath is President and CFO Republic State Mortgage Co. Paulina joined Republic in 1999.

Paulina has been giving back to the mortgage industry for many years. She was a founding member of the Community Mortgage Lenders of America (CMLA) in 2009 and has served on the CMLA Board since that time. She has been an outspoken advocate for the mortgage industry in numerous articles, op eds, meetings with members of Congress, regulators and presidential administrations. While serving as Chair of the Board of CMLA, Paulina testified before the House Subcommittee on Financial Institutions and Consumer Credit in April of 2015 to call for Congress to streamline regulations for community-based mortgage lenders. In 2015 during her time as Chair of the CMLA Board, Paulina was recognized by Housing Wire Magazine as one of 15 Women of Influence. Most recently, Paulina served as the President of the Texas Mortgage Bankers Association (TMBA) from May of 2018 through April of 2019. She is only the 4th female president of the TMBA in its over 100-year history. She also served on the TMBA Board of Directors from 2011-2016. .

In addition, to her work for her company and her industry, Paulina is also active within her community. Since 2013 she has served on the Board of Trustees of The Women's Fund, a non-profit organization that provides Houston area women and girls with the tools they need to be advocates for their health. She is also an active member of the St. Vincent de Paul Parish. Paulina has an MA from George Washington University and a BS from Auburn University. Paulina resides in Houston with her husband, Jim, their two daughters, Anna and Caragh and their son, Jack.
---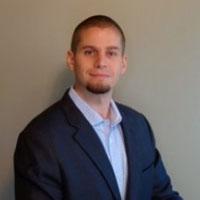 Dustin Lapresi – VP and Director of Capital Markets
Dustin Lapresi brings over a decade of experience in Secondary/Capital Markets to Republic. He is a highly motivated employee utilizing technical and analytical skills to formulate and support management objectives. In addition to being profit oriented, he has sales experience and great customer relations built on sound and personable communication.

Dustin lives in Alpharetta, Georgia with his wife Jessica and two boys – Mikey and Anthony. He enjoys hunting, shooting clays, cooking, Jeeps and loves Auburn Football.
---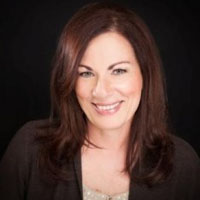 Donna Wright – National Production Manager
Donna has 30 plus years of experience, having helped lead both Fortune 500 and midsized mortgage companies. She successfully transitioned from originator to regional sales manager and national production manager at leading financial institutions, including Wells Fargo, Bank of America and others. She has also proven leadership in recruiting, building, motivating, and coaching teams and individuals. Donna has an outstanding reputation for building markets, generating revenue and driving profit to the bottom line.

Donna has a BA in Economics from the University of Dallas and currently resides in Austin. Her passions are spending time with her children, watching rugby, and travel.
---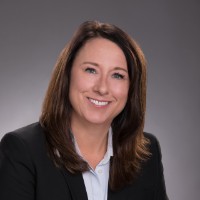 Susan Villanova – Vice President of Operations
Susan is a true customer service and solution oriented Vice President of Operations with over 25 years of expertise leading teams in retail, wholesale, consumer direct and new construction lending environments and has been instrumental in the success of several retail/wholesale mortgage bankers and financial services organizations for 2 of the top 10 builders in the country.
Susan lives in Chandler, Arizona with her husband Rich and enjoys the sunny weather, hiking, bicycling, reading and spending time with her family.
---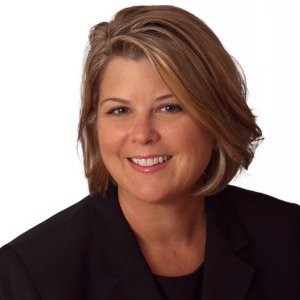 Amy White – Director of Business Development
For the last 32 years Amy has been in financial services working in numerous roles including business development, secondary marketing and product development where she led teams and held numerous leadership roles. Amy will be developing relationships with banks, credit unions, and affinity partners maximizing the potential for additional growth. Amy has devoted her career to building relationships that have offered her opportunities to work for multiple successful companies where she offered her expertise in many areas of mortgage lending.
Amy lives in Dallas, Texas with her husband, Charles and enjoys playing tennis, golf, and traveling.
---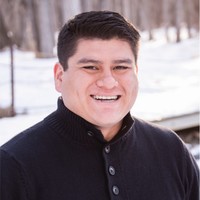 Ken Alcantara – Director of Compliance
Ken Alcantara brings 7 years of experience in the mortgage industry as a mortgage servicing specialist and a compliance professional. He has been recognized as a leader and hard worker, earning him six promotions and numerous company awards.
Ken lives in Colorado with his wife and three children. They enjoy the outdoors and participating in all kinds of activities and sports.
---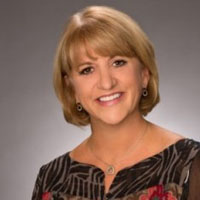 Ellen Brown - Controller
Ellen has been with Republic for over 20 years. She has gone from processing loans to managing the funding and subsequent sale of all loans originated at the company's 25 plus branch locations as well as the related accounting associated with the branches.

Ellen was born and raised in Houston where she still resides with her husband, Timbo. They enjoy spending time with their children and grandchildren.
---